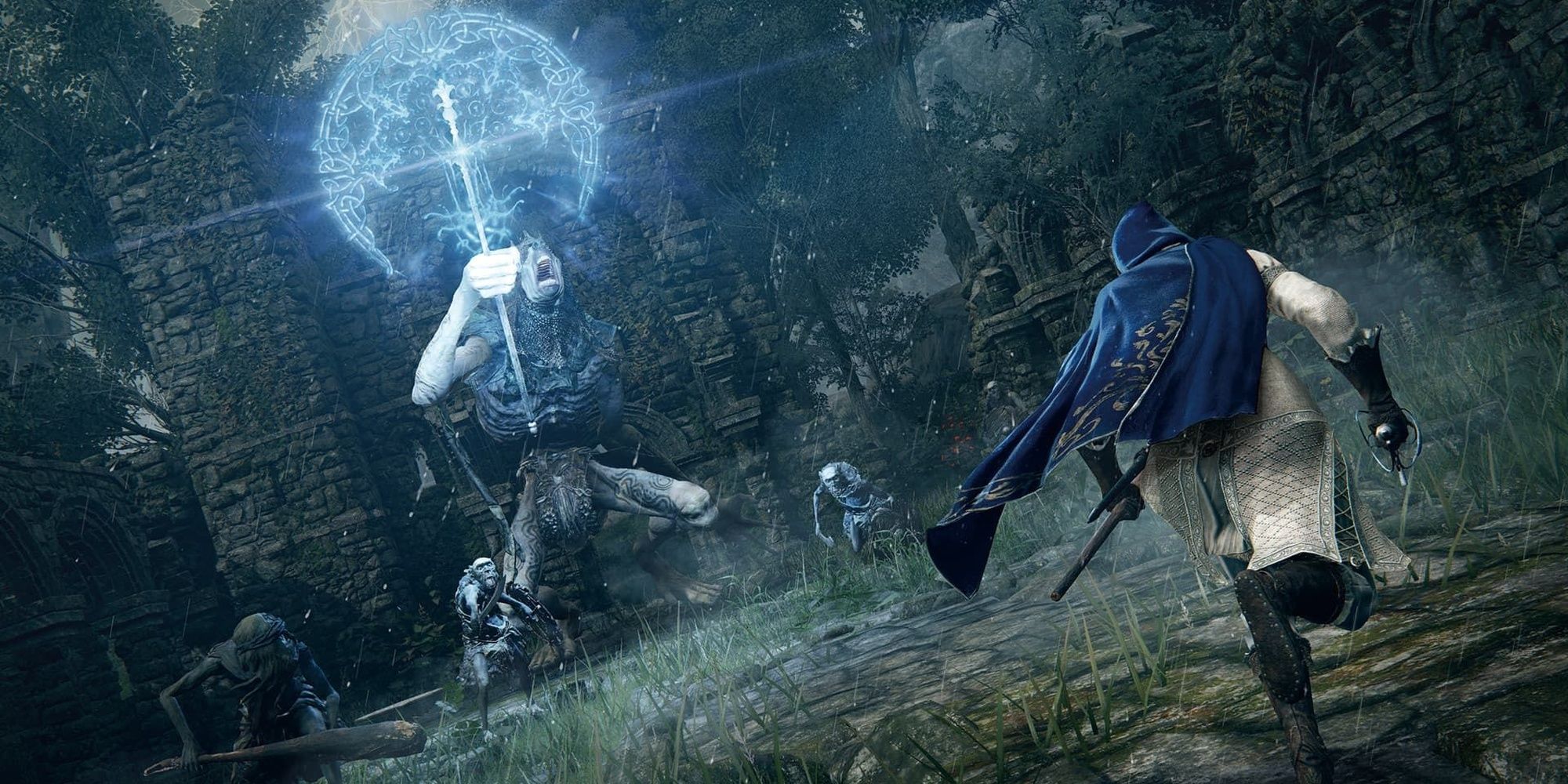 Steamforged Games has announced via a blog post that an Elden Ring board game is now in the works. The development team will bring Elden Ring: The Board Game to Kickstarter with the hopes of finding the funds to finance its latest adaptation project.
If you've never heard of Steamforged, the company is best known for its work on bringing Dark Souls, Monster Hunter World, Horizon Zero Dawn, and Resident Evil to tabletop via critically-acclaimed adaptations. The studio is now gearing up to continue its tradition with another popular game, Elden Ring, which has surpassed 16 million sales worldwide.
RELATED: Elden Ring Tabletop RPG Book To Release In Spring 2023 In Japan
Although Steamforged has not provided many details, the official blog post notes that Elden Ring: The Board Game will be played with up to four players, and it will feature iconic locations, characters, and enemies from the main game. Additionally, the combat will require players to develop new strategies and adapt their plans according to their enemies, including Godrick Soldier and Grafted King. Another point to make about the upcoming board game is that no dice will be needed to improve the combat experience.
There is no word on when exactly fans can get their hands on Elden Ring: The Board Game. However, in the coming weeks, Steamforged is expected to launch its campaign, which now has more than 6,000 followers on Kickstarter. "Our mission is always to deliver authentic tabletop adaptations that capture the essence of what fans know and love about the IP. Fans should expect a dark, richly-realised [sic] tabletop world of mystery and peril, with satisfying combat and rewarding exploration. Prepare to lose hours to this game, and to be glad about it." Mat Hart, Chief Creative Office at Steamforged hinted at what players can expect from the adaptation.
Anyone looking to sign up for the campaign on Kickstarter will be notified of when the tabletop adaptation will launch. Elden Ring the video game is currently available on Xbox One, Xbox Series X|S, PS4, PS5, and PC via Steam.
In other Elden Ring news, publisher KADOKAWA will release two art books for the action RPG in November.
NEXT: Upcoming Dragon Ball Game Features One Of The Franchise's Weakest Characters
This news is republished from another source. You can check the original article here