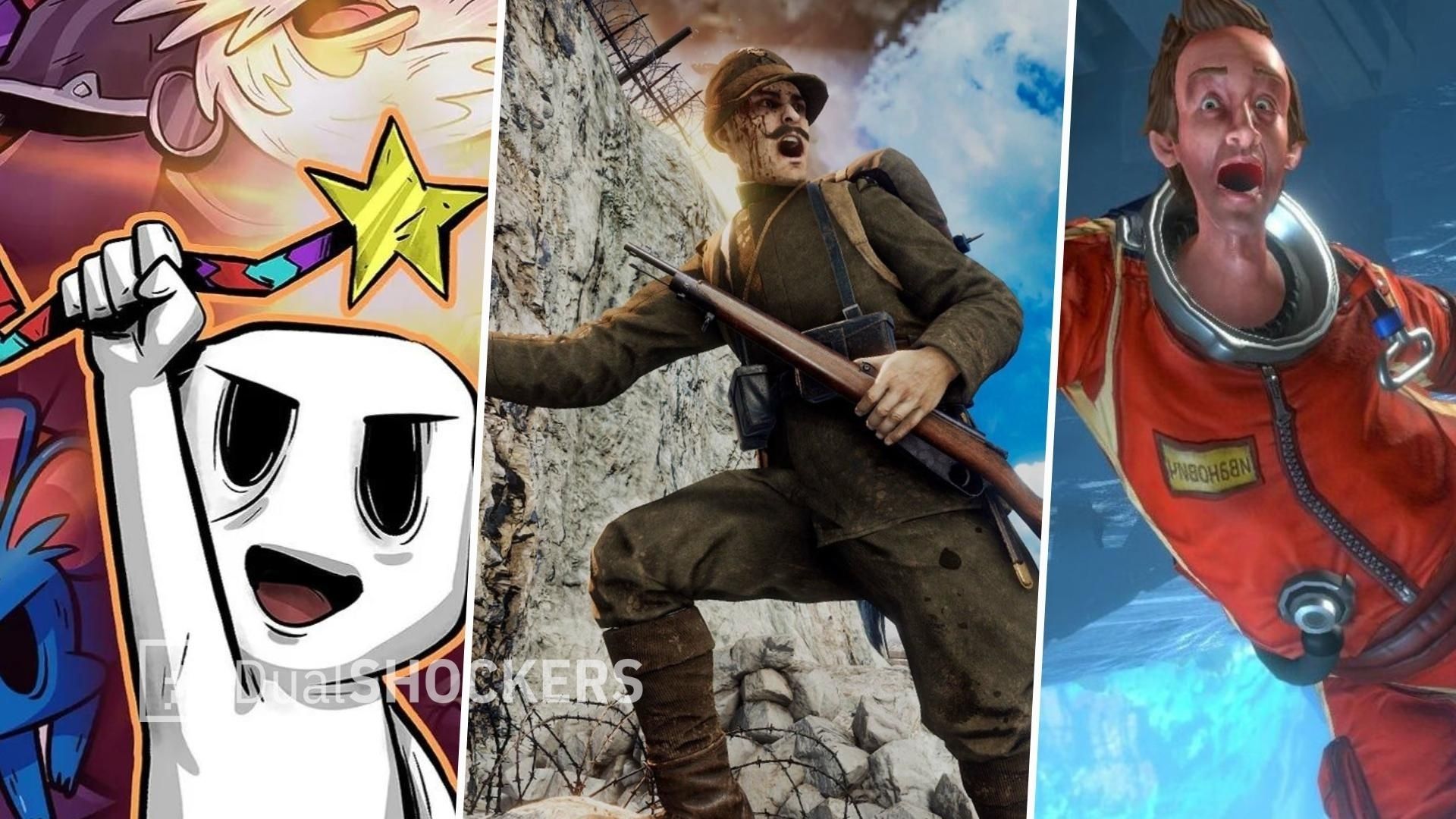 This week's new releases on Xbox Series X|S and Xbox One are plentiful and there are even a couple of Xbox Game Pass additions, too, with the likes of Metal: Hellsinger and You Suck At Parking entering the subscription service on Tuesday and Wednesday, respectively.
RELATED: Lego Star Wars: The Skywalker Saga Adding 6 Character PacksA highlight for FPS multiplayer fans this week should be Isonzo, the next entry in Blackmill Games' ongoing WWI-themed shooter series. Isonzo takes players to the Italian mountains for all-out warfare in battles inspired by the WWI skirmishes across the Italian front.
Another FPS taking place in a different kind of hell is Metal: Hellsinger, a rhythm-shooter where players blast demons to the heavy metal beat. If headbanging and head-shotting are your favorite pastimes then it's worth a look. If you're an Xbox Game Pass subscriber, you can jump in and see what all the hype is about at no extra cost as the game releases day-and-date on the service.
It's worth noting that XIII Remake is getting a massive update this week. While it's not a new release, strictly speaking, it's kind of new. After the dismal release in 2020, development duties for a much-needed update were passed on to French developer Tower 5. The studio has been working on a new update for over a year, and it's not just a bug-squashing patch, but instead a full-on rework of the game to improve the game from top to bottom. The update is free, of course, and will be released on Tuesday, September 12th. If you played the original back in 2020 and suffered buyers remorse for the past two years, the cure may be just a day away.
New Xbox Series X|S, Xbox One Games Coming This Week – September 12th – September 16th
Monday, September 12th
Tuesday, September 13th
Little Orpheus – Xbox Series X|S, Xbox One
Isonzo – Xbox Series X|S, Xbox One
Nobody Saves The World: Frozen Hearth – Xbox Series X|S, Xbox One
Metal: Hellsinger – Xbox Series X|S
Wednesday, September 14th
Q.U.B.E 10th Anniversary – Xbox Series X|S, Xbox One
You Suck At Parking – Xbox Series X|S, Xbox One
Last Beat Enhanced – Xbox One
Family Man – Xbox One
Devoured By Darkness – Xbox One
Thursday, September 15th
Despot's Game: Dystopian Army Builder – Xbox Series X|S, Xbox One
Blind Fate: Edo no Yami – Xbox Series X|S, Xbox One
Outer Wilds – Xbox Series X|S
Wayward Strand – Xbox Series X|S, Xbox One
SBK 22 – Xbox Series X|S, Xbox One
Friday, September 16th
Cotton Reboot! – Xbox Series X|S
Plunder Panic – Xbox Series X|S, Xbox One
Amazing Chicken Adventures – Xbox One
Knights & Guns – Xbox One
NEXT: 10 Most Interesting Weapons In Gaming
This news is republished from another source. You can check the original article here