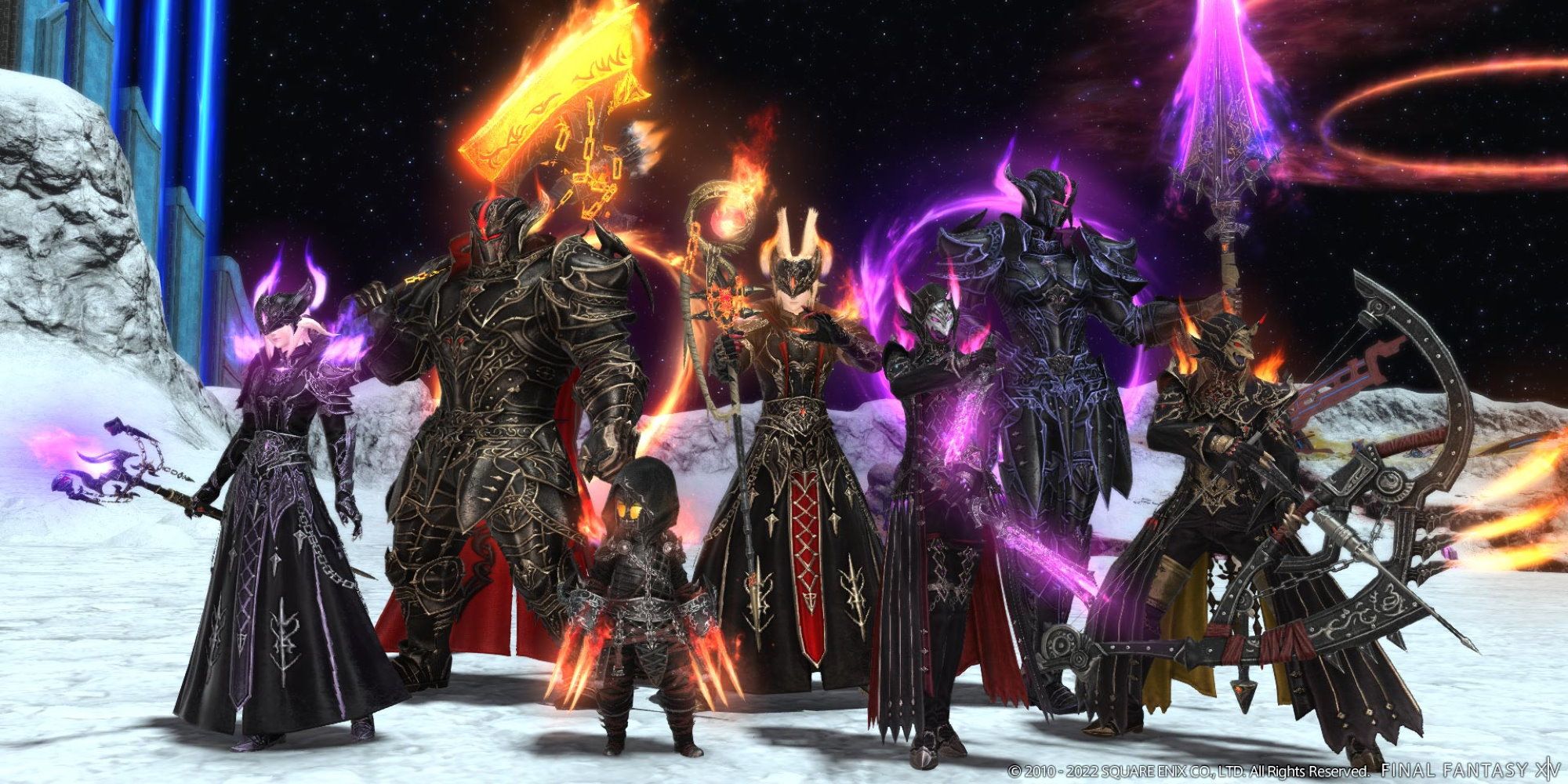 Back in 2019, Xbox boss Phil Spencer vowed to bring Final Fantasy 14 to Xbox. The MMO is beloved worldwide, and would be the perfect addition to Microsoft's arsenal, as it aims to get a firm footing in the Japanese market. However, it's been three years, and it doesn't look like the company has made any progress in getting the game onto Xbox consoles – externally at least. However, they've not forgotten about it.
Spencer was asked about this recently, in a conversation with Game Watch, where he promised that the game will one day come to Microsoft consoles (thanks, VGC). "We certainly announced that," said Spencer. "Naturally, we haven't given up yet. This is a commitment from both Microsoft and Square Enix to gamers and we will continue to coordinate our efforts."
RELATED: Halo Infinite's Post-Launch Troubles Show That The All-In-One Shooter May Be Dead
While that's not the most promising update, it still tells us that Microsoft is still working on bringing the game over to Xbox, and that it has not forgotten its promise to fans of the series. Nabbing Final Fantasy 14 would be a big win for Xbox, especially considering its ambitions to expand in eastern markets. Perhaps things are already in place and Spencer is just playing along till he can make a mic-drop worthy announcement.
But that's not the only goal Microsoft is going to continue chasing. The acquisition of Activision Blizzard has hit a small hurdle, and while that will take some time to get sorted out, the company is not going to stop there. In a recent interview, the Xbox boss very clearly said that this deal in no way is going to be the last, nor is Microsoft going to rest after it is completed.
In order to compete with the likes of Tencent, Embracer Group, and Sony, Microsoft is going to continue doing what it has been doing all this while. "Sony is a larger business than we are in gaming today, and they continue to invest. It's a highly, highly competitive market," he said. "We strive to be a major player. We want to deliver great content for our players, and we're going to remain active."
NEXT: Inventory Tetris: A Love Story
This news is republished from another source. You can check the original article here