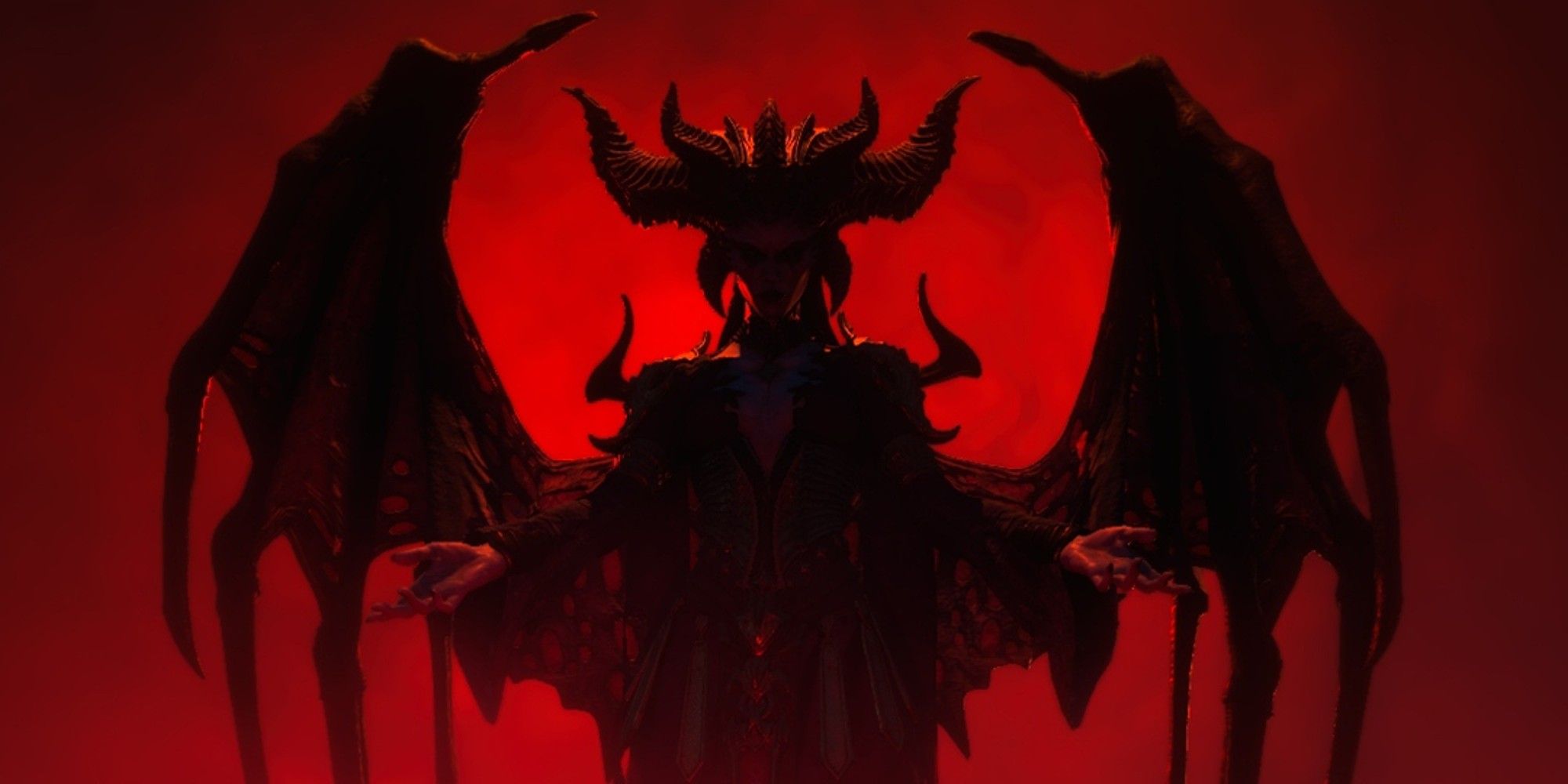 The focus will be on Diablo 4's end-game since for a lot of fans that's "their favorite aspect of Diablo."
Diablo 4 Lilith Evil Looks With Wings
Blizzard's latest blog update confirms that Diablo 4 will soon host a closed "end-game" beta on PC, PlayStation, and Xbox consoles. The beta will focus on end-game content as Blizzard both wishes to keep Diablo 4's story a secret and because for many fans, end-game "is their favorite aspect of Diablo."
"As Diablo 4 marches towards its launch next year, we're excited to announce that we'll soon be entering a new testing phase," said Diablo franchise manager Rod Fergusson in an accompanying video update. "An end-game closed beta that focused on everything that happens after you finish the epic campaign."
Related: Ghostlore Is A Decent Diablo ARPG With Southeast Asian Influences
As for what players can expect, the blog outlines several end-game activities available in Diablo 4, including PvP, Nightmare Dungeons, Whispers of the Dead, and Helltide. PvP will take place in specific locations called "Fields of Hatred," so-called because they've been cursed by the Lord of Hatred Mephisto. Whispers of the Dead will have players speak to a Tree of Whispers to be given specific tasks. Completing ten tasks will reward those players with loot.
Nightmare Dungeons unlock after obtaining your first Nightmare Sigil and will have special modifiers making them tougher than regular dungeons (and better loot, of course). And finally, Helltide is a new region-wide event that unlocks after achieving World Tier Three: Nightmare difficulty. Enemies are bigger, stronger, and as usual, drop better loot. They'll also drop a resource called Cinders that can be used to open Helltide Chests for even more loot.
"Since it's a closed beta, we'll be directly inviting a large number of people using gameplay data to find players who have recently spent significant time in Diablo end-game experiences," added Diablo 4 game director Joe Shely. Invitations will be sent to Battle.net accounts which allow for "News and Special Offers from Battle.net," which is an option found under Communication Preferences under the Privacy & Communications tab. Invitations will be sent by email from noreply@e.blizzard.com to players on PS4, PS5, Xbox One, Xbox Series X|S, and PC.
For more details, check out Blizzard's blog here. Note that anyone invited to this beta will have to sign an NDA, which means no leaking allowed.
Next: Texas Chain Saw Massacre's Ending Is The Best Kind Of Ending
This news is republished from another source. You can check the original article here